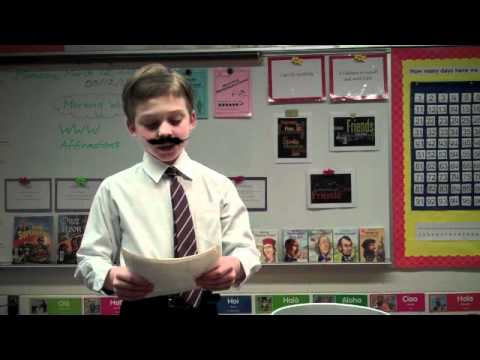 We are learning the importance of reading the biographies of great people in history. We understand that we can learn great lessons from their lives for ourselves. We are inspired by the personal strengths or character traits they seem to all have in common:  determination and perseverance, curiosity and creativity, compassion and courage. They use their skills and talents in the service of others and have changed many people's lives because of it.
Enjoy watching these excerpts from these Great People In History projects from former students, Hannah, Nevin, Kaila and Jay.  As you are doing your project remember to focus on the personal strengths of your great person, and show how they have made the world a better place.  We can't wait to see you up there next.  Let your greatness shine! 
What part of the this project do you think you will enjoy the most: reading, writing, speaking?